2 Ways the Pandemic Increased the Need for Contactless Access Control Systems in Kansas City — As one of the most innovative companies for contactless access control systems in Kansas City, Cam-Dex knows that there are many reasons to invest in this technology. Not only is a contactless access control system convenient, but it is safe for business operations, personnel, clients, or anyone else who walks through your doors.
When the coronavirus first struck the United States in early 2020, many businesses began to take action. They began searching for different ways to prevent the spread of germs and to eliminate some of the things that we touch each day. Kansas City businesses that were significantly affected by the virus were companies like Cam-Dex, which specialize in contact and contactless access control systems in Kansas City.
Let's take a closer look and see how the Covid-19 pandemic elevated the need to upgrade to contactless security measures.
Security systems that do not require physical contact can improve the overall health of a business. Many alarm systems and doors in Kansas City are operated using physical contact by a person. Door handles are constantly touched by individuals who are opening and closing them. Alarm systems must be activated or deactivated by someone typing a code on the keypad. These can both be magnets for germs.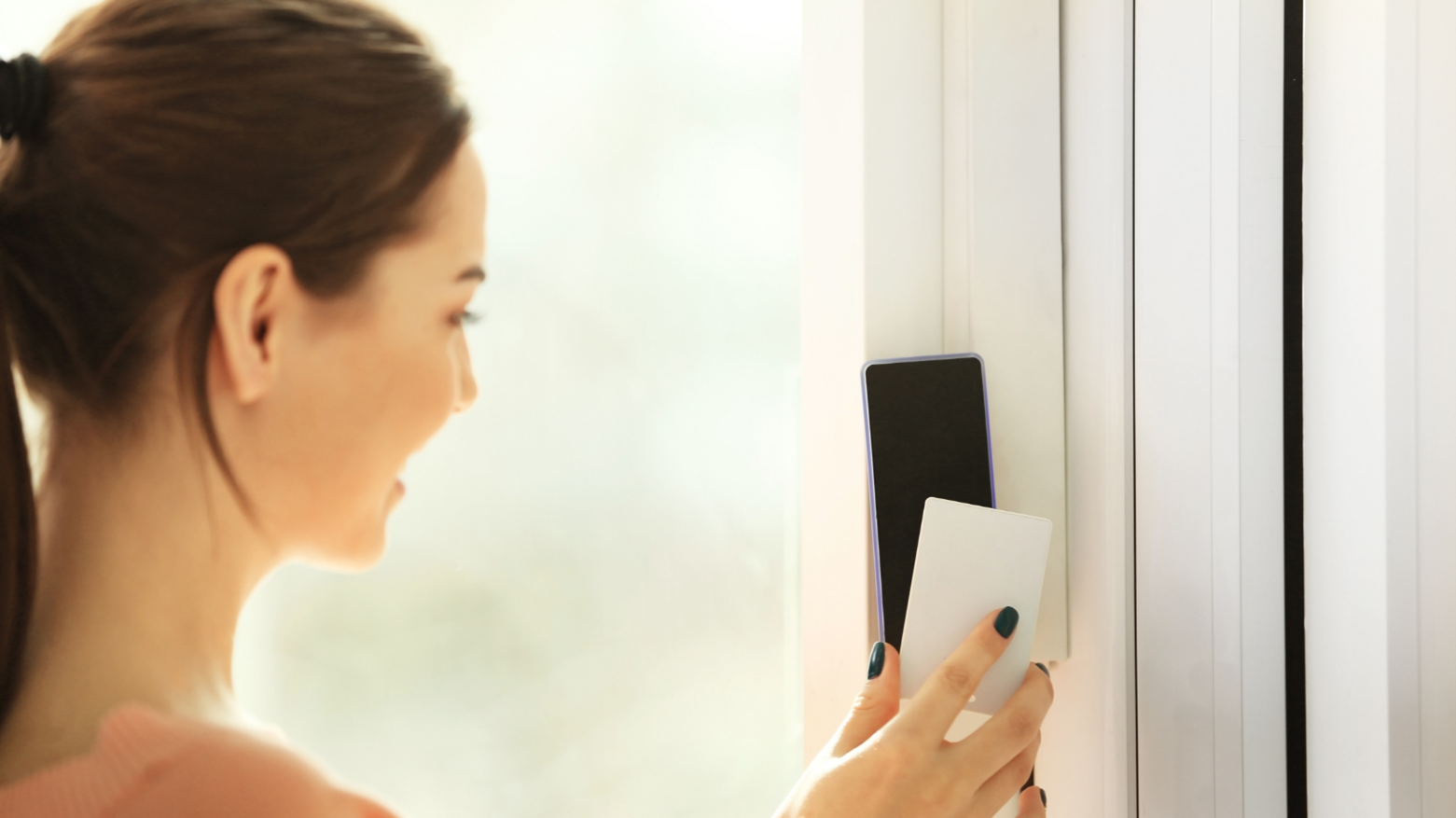 Contactless access control systems in Kansas City are a great way to open doors and utilize alarm systems without the need to touch them. You no longer have to worry about attracting germs on handles or keypads. Many of these systems utilize ID badges or keycards to access the proper area.
Organizations Now Need Temperature Screening Upon Entry
Another feature that has been added to many contact and contactless access control systems in Kansas City is temperature screening. At the main entrance to schools, medical facilities, businesses, and other organizations, you may be required to take a quick scan of your temperature. If you are at a safe body temperature, somewhere around 98.6 degrees, you can enter the facility with no issues. If you are not at a safe temperature, you may be considered a risk and could be denied access.
These safety measures have been implemented in many places to help slow the spread of Covid-19. One of the first signs of someone who has contracted the virus is a fever. Temperature screenings can identify individuals who are showing symptoms of a fever and help keep others safe. This screening process also alerts the individual that they may be at risk of a serious illness.

At Cam-Dex, we handle all your security needs. From business and commercial security systems in Kansas City to cloud based surveillance video in Kansas City, we have everything covered. We are also a highly-respected cannabis security company in Kansas City.
If you are looking for some of the best security solutions that are customized to fit your needs, we are the partner you want to work with. Give us a call today at 913-621-6160 or contact us online for more information. Our team of security experts is looking forward to working with you very soon!