We all should feel safe, whether we're at home, work, school, or anywhere else in between. That's the biggest reason why we have security systems; they are designed to keep us all protected. Some of the most significant advancements we have today are the evolution of security systems in Kansas City and around the world. Our team at Cam-Dex has played a significant role in developing government, commercial, school, healthcare, and business security systems in Kansas City since 1957. We have done so while still providing the utmost care for our highly valued customers.
Our list of clients is quite diverse, as we provide security solutions for numerous different organizations. Here are some of the different types of security systems that Cam-Dex provides to our Kansas City customers:
Protecting any building is crucial but is especially important at a facility where our local leaders conduct their daily duties. Cam-Dex can provide customized security systems for government buildings throughout the Kansas City area. Some of our most important security components include:
Metal detection to prevent unauthorized weapons from being on the premises
ID badging and keycard access to restrict access to the proper personnel
Video surveillance to monitor or prevent any suspicious or unlawful activities
Commercial buildings can sometimes be the victim of criminal acts. The most common illegal activities include theft and vandalism on commercial properties. Some of the most effective security measures used by commercial facilities include video surveillance systems in Kansas City, alarms, and outdoor lighting. Many criminals prefer to strike when it is dark outside, and outdoor lighting can deter potential criminals from carrying out a crime. Motion sensor lighting is one of the most popular choices for security lighting.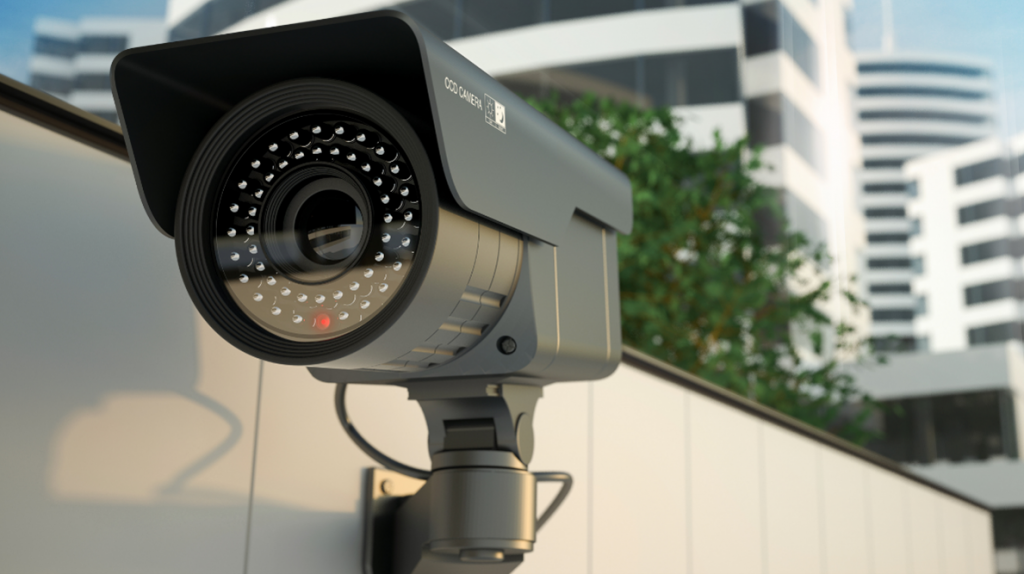 One of the biggest security concerns for most businesses is theft or shoplifting. Retail stores can connect high-end merchandise to sensor tags which can trigger an alarm if someone exits the store with the merchandise. Not just retail stores, but nearly all businesses utilize surveillance video and alarm systems to help detect and prevent theft on the premises. Nearly any business will find that a high-quality security system is well worth the investment. Business owners will find out that a security system will more than pay for itself once they consider how much theft it prevents.
Facilities like hospitals, clinics, and nursing homes all benefit significantly from security systems. Essential workers like doctors, nurses, physicians, and other medical personnel should always feel protected. At times, there can be confrontational situations at healthcare facilities, and items like surveillance video and emergency lockdown equipment can play a significant role in preventing any hostile acts from taking place.
Educators and their students should be as safe as possible during each day at school. That's why many educational facilities implement security measures like metal detectors, video surveillance systems in Kansas City, and emergency response systems. Most schools need a way to communicate with others throughout the building during an urgent situation. Cam-Dex can provide the proper communication channels that are customized to fit every school's needs.

At Cam-Dex, we take security very seriously and develop customized solutions for any organization to keep everyone safe. If you are considering a premier security system for your facility, contact us online today or by calling (913) 621-6160.