Patients and healthcare workers should always feel safe when they are inside a hospital, clinic, or any medical building. The best way to keep everyone safe at any of these places is by providing high-quality, advanced healthcare security systems in Kansas City for these facilities. As one of the leading security system providers in Kansas City and St. Louis, Cam-Dex specializes in making customized medical security solutions to keep all patients and medical personnel safe and secure.
You may wonder what goes into a premium healthcare security system for a Kansas City medical facility. Although each facility varies in size and its security presence, there are a few must-haves when it comes to having a strong security plan in place. As one of the leading developers of security systems in Kansas City, Cam-Dex has provided a list of the most essential components for a high-quality security system.
Having video tracking throughout a medical facility is a crucial component of a security system. There are times where tensions can get high at hospitals, and disputes may come about. If an altercation becomes physical, hospitals need to have a way to prevent security workers and healthcare professionals from being liable. Cam-Dex can provide customized video surveillance systems in Kansas City that have the ability to record and save footage to be viewed at a later time.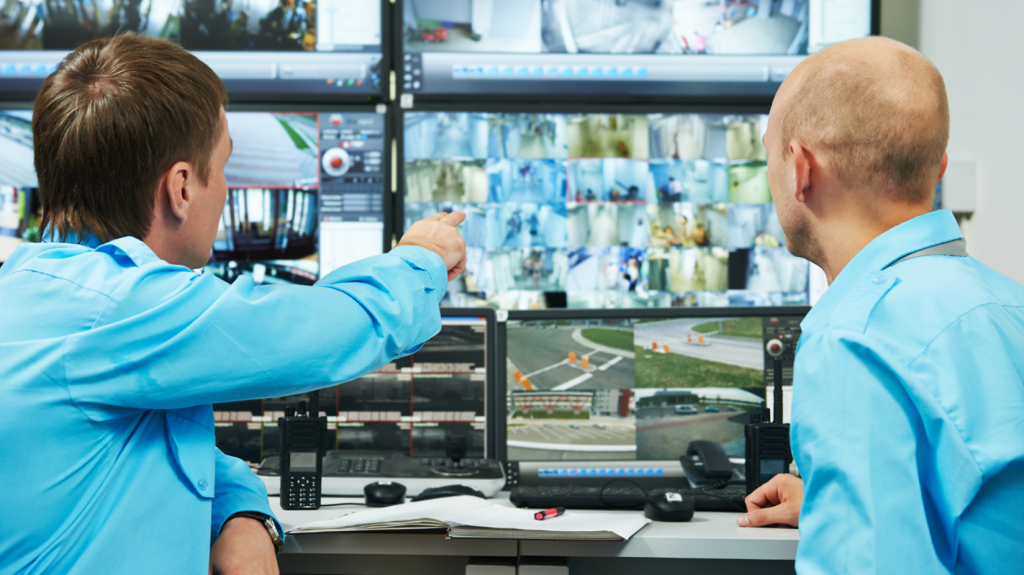 Officer Camera Systems
Another effective form of video surveillance for healthcare facilities is body cameras for all security personnel. These can provide an up-close look at a hostile situation and provide a clear picture of the events that took place. Body camera footage can be critical in identifying any potential criminals or witnesses that may have been near the event.
High-Quality Reporting Devices
One extremely important component of healthcare security systems in Kansas City is for the entire staff to have the ability to communicate. If there is a dangerous situation taking place within the facility, the entire staff should be informed of what precautions need to take place to keep everyone safe. Using modern guard dispatch software, immediate alerts can be sent to all the proper personnel in a timely fashion. Fast communication will allow management and local authorities to respond immediately so that they diffuse the situation in a safe manner.
Metal Detectors
Although metal detectors are more common for K-12 School Security Systems in Kansas City, they can be quite beneficial for many healthcare facilities. Metal detectors have a way to thwart away criminal activity from just about any facility. Whether it's a hospital, school, or any other type of building, many potential criminals tend to avoid any facility that uses metal detection because it's an indication that everyone inside the building takes security very seriously.

Cam-Dex has provided top-of-the-line security systems for our valued clients since 1957. Our strong track record of building long-term relationships with our customers is what has given us a strong foundation for all these years. If you are looking for anything from government security systems to commercial security systems in Kansas City, Cam-Dex can create a customized security plan just for you. Whether you are in Overland Park, Olathe, Liberty, Lee's Summit, or anywhere else in the Kansas City Metro area, Cam-Dex is here for all your security needs.
For more information, contact us online today or give us a call at (913) 621-6160.