Nearly all business owners will agree that having a high-quality business security system in Kansas City is a necessity. Sure, there is likely a monthly fee to keep the security system and surveillance video running, but this should be considered an investment more than a fee. This investment helps prevent burglary, shoplifting, internal theft, and allows managers/owners the ability to monitor their business's daily operations.
When it comes to something as important as a business or commercial security system in Kansas City, it's always best to have a professional do the installation. It might be tempting to try to save a few bucks and do the installation yourself, but there may be complications that arise during the process that you may not be able to fix.
Here are some of the top reasons why you should let our professionals at Cam-Dex complete the installation. Don't leave anything to chance when it comes to installing your new security and video surveillance system in Kansas City.
You May Need Specialized Tools
Many security systems require highly sophisticated equipment, which means there could be specialized tools used for the installation. Instead of having to run to your local hardware store and purchase new tools that you may never need again, stick to the pros at Cam-Dex, let us complete the job. Our security professionals have extensive training and experience when it comes to installing advanced security systems. We also have all the tools needed to get the job done correctly.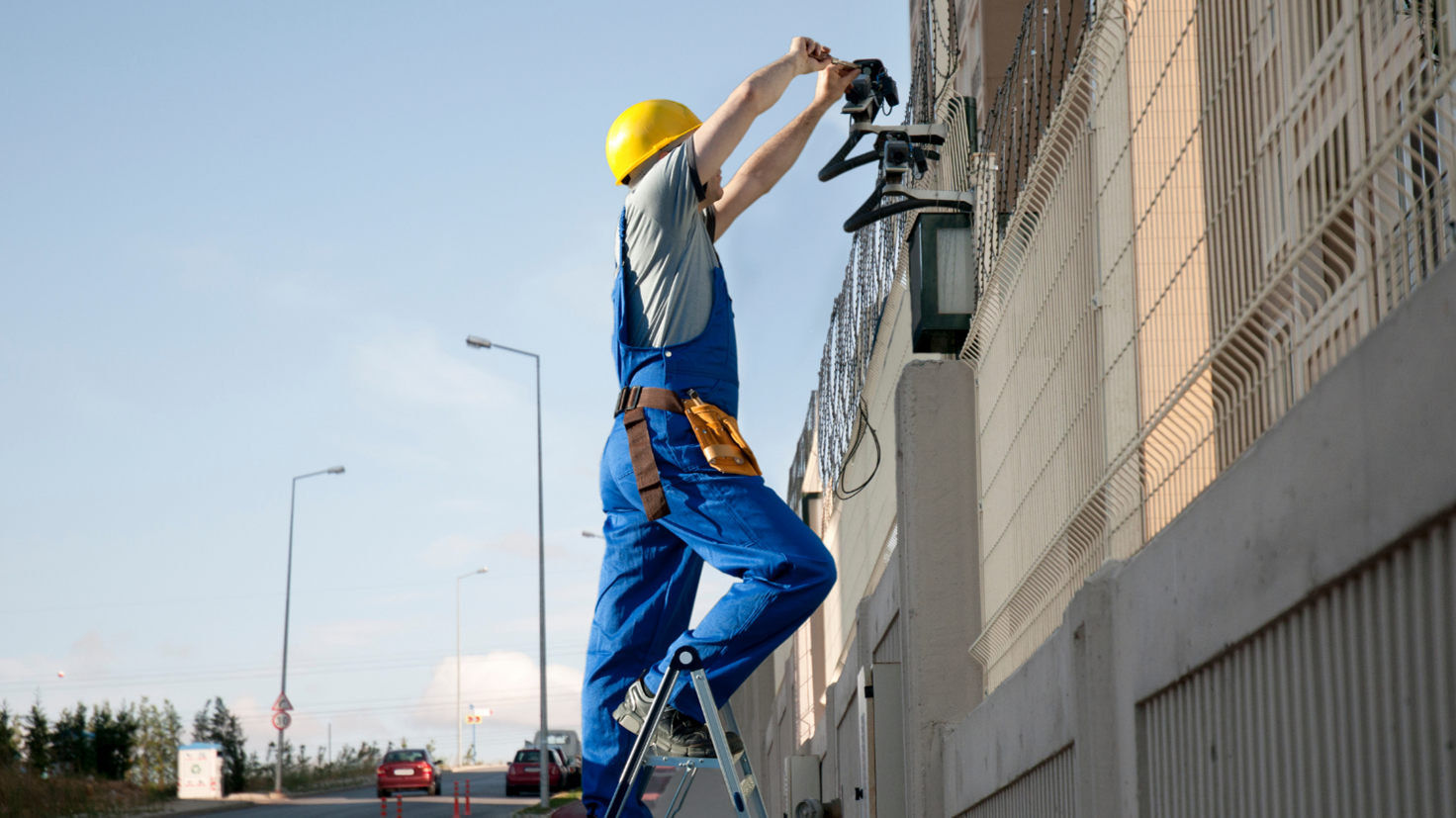 Access to Tech Support
When a technician is installing your new business security system in Kansas City, they will get the job done quickly and efficiently. However, if something were to go wrong during the installation, they will have access to the necessary support to help them complete the job.
Another bonus of hiring a professional is if there is a problem in the future. If the security system was installed by a professional, you'll likely have a tech support team you can call and will be able to assist with any issues. If you choose to install the security system yourself, a service call may not be covered in your package and could be rather expensive.
Installing a new security system can be risky if done by someone without the proper experience. Installing an alarm keypad involves working with wiring and electricity, which should only be done by an electrician or a security installation specialist.
Also, cameras used for commercial video surveillance in Kansas City require wiring and often must be installed and at extreme heights. This can be dangerous for anyone who is not accustomed to working on tall ladders and with electricity. So, there are plenty of risks if the security system is not installed by a licensed professional.

At Cam-Dex, we specialize in security system installations for various businesses and organizations throughout the Kansas City metro area. We install government, business, commercial, healthcare, and K-12 school security systems in Kansas City. If your business or organization needs an extra layer of security, we're the partner you can trust.
Give us a call today at (913) 621-6160 or contact us online for more information. We look forward to assisting you with all your security needs.