Managing or owning a business can take a lot of time, effort, and hard work. Even when things are running smoothly, day-to-day business operations can wear on a person. Then there's the possibility of something going wrong, like burglary or vandalism, which can really take a toll on the owner or manager.
At Cam-Dex, we are your trusted resource for business and commercial security systems in Kansas City. Our team knows that running a business comes with plenty of challenges. We can help prevent illegal activity from occurring on your property, thanks to our commercial and business security systems in Kansas City.
Most people think that a good security system centers around a couple of major features, like an alarm system and video surveillance systems in Kansas City. Those are two essential components of nearly all security systems, but at Cam-Dex, we can add more security features to ensure your business remains safe. We will work closely with you to create a customized security system that best fits your needs.
Here are a few lesser-known security features that can be included with business and commercial security systems in Kansas City.
Audio Intrusion Detection
There are times when audio is more important than video when it comes to commercial and business security systems in Kansas City. Some commercial security systems have the technology to allow professionals to monitor your business via audio once an alarm is tripped. There may be times when the video surveillance system can't get a great view of the person inside that is committing the illegal activity. However, audio detection may be able to provide other clues to help with the investigation.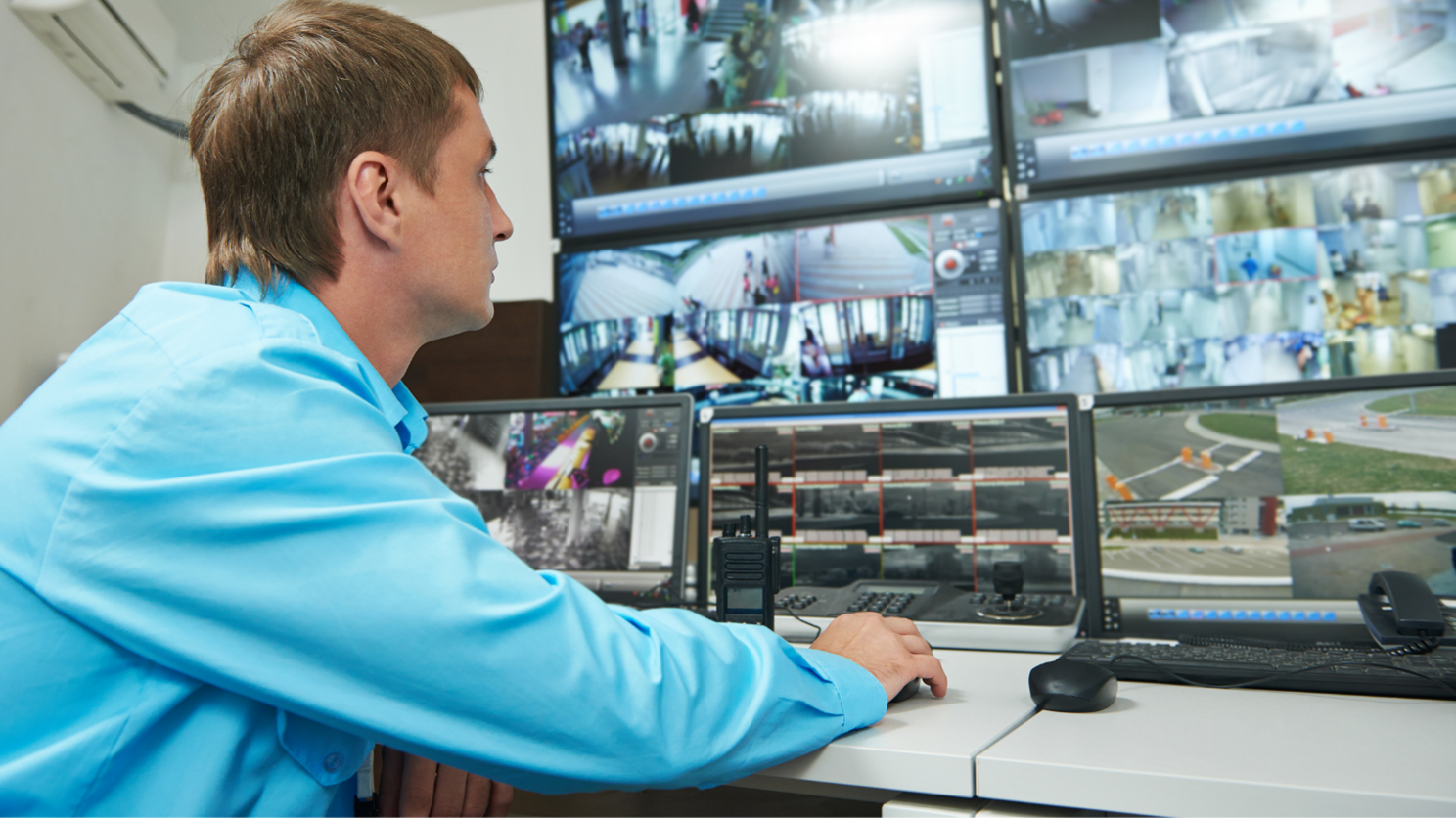 Many businesses and commercial facilities utilize surveillance video, but it is not constantly monitored. Often, the video is saved and then reviewed later if there is reason to believe an illegal act took place. Live monitored surveillance video allows for quicker reaction time to contact local authorities, and also creates a safer environment for all employees. Additionally, live video can be stored and reviewed later to help with any further investigation.
Remote Access to Security Features
As a manager or business owner, it gives you peace of mind knowing that you can check on your business any time of day. This is possible if you have remote access features for your security system. Whether you want to monitor employees to ensure procedures are being followed, or just want to make sure the day-to-day operations are running smoothly, remote access lets you do both. Talk to one of our Cam-Dex professionals to learn more about gaining remote access to your business's security features.

It is critical to make sure everyone is safe when they are at work, and our team at Cam-Dex will provide all the necessary security features to make this a reality. We specialize in commercial, business, healthcare, school, and government security systems in Kansas City. If your business or organization could use a boost in security, we are here to help.
Give us a call today at (913) 621-6160 or contact us online for more information.