As one of the leading providers for healthcare security systems in Kansas City, Cam-Dex knows that safety is the top concern for all medical facilities.  Whether it's patients, visitors, or healthcare workers, they should all have a sense of security while still having freedom within the facility.
Hospitals utilize different methods to keep areas secure from those without access, which can be an issue at certain facilities.  New technology for locks, alarms, entry doors, and exit doors, has made the jobs of facility managers much easier when it comes to preventing unauthorized people from gaining access to areas they shouldn't be in.
Areas That Require Greater Security
Many companies that focus on video surveillance systems in Kansas City have unfortunately seen violence against healthcare workers increase in recent years.  Areas like emergency rooms, ICUs, behavioral units, and physician areas are upgrading locks that have the ability to let workers "shelter-in-place" if needed.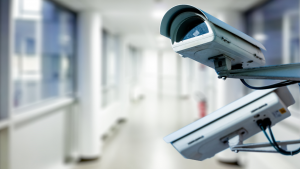 Many pharmacies are also experiencing an upgrade to healthcare security systems in Kansas City due to new compliance standards.  Areas where compounds are made, as well as storage areas, are the main areas of focus.  Other areas of focus for hospital security include nurseries and birthing units.
Latest Technology in Healthcare Security
The hospital market has recently been introduced to new security technology that can detect how many people enter through a secured doorway.  For areas that require tight security, there are now detection systems that only allow one person to enter a room per card read.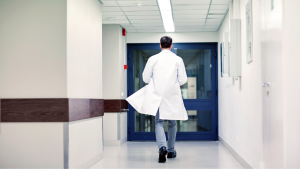 Another innovation for healthcare security systems in Kansas City is a new barricade lock system.  If a "shelter-in-place" situation occurs, the barricade lock system can be activated.  It can lock doors that are normally locked from the exterior using a key and instead can secure patients on the interior using the push of a button.  A single motion can then retract the bolt and latch from the interior, then staff and first responders can enter by key.
Technology for pharmaceutical storage keeps improving as well.  Controlled substances require a high level of safety and security.  There are now door interlock controls that limit access to only authorized personnel and ensure environmental isolation.  These same interlocks also have the ability to control airlocks for compounding.

At Cam-Dex, we focus on providing business security systems in Kansas City as well as solutions for homes, medical facilities, and commercial properties.  If you have any questions about the services we provide, give us a call today at (913) 621-6160, or you can contact us online.
We look forward to working with you and providing the best security and video surveillance systems in Kansas City for you.